94.1 KFKF is proud to partner with FosterAdopt Connect, for Foster Kids Friday. FosterAdopt Connect works with children, youth, and families as they navigate the complexities of the child welfare system.
Make a donation today, by scanning the QR code.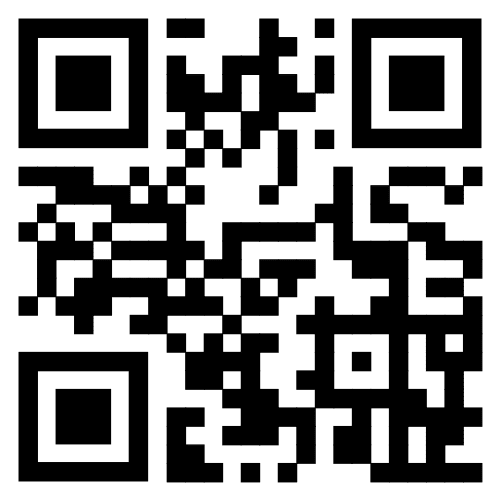 Check out this week's Foster Kid Friday
Meet Ashley and Martin! This sibling duo deserves a place to call their own!
Ashely is 9 years old. If you are in need of a master fort builder, look no further! Building a fortress made of pillows and blankets is Ashley's specialty. Ashley has many passions outside of fort building, including the great outdoors! This water bug loves to be out in the pool where she can feel the calm and coolness of water in her hands. Ashley also loves playing with her baby dolls and with her brother, Martin.
Martin is 8 years old. Martin is described as the quieter of the two siblings. Most would describe him as a visual and tactile child. He loves when he can hold, and easily manipulate, toys and other items in his hand. Martin is also affectionate and will often ask to hold your hand. His favorite past-time is to get comfortable on the couch and watch his favorite cartoons or a good movie! Martin also loves to help his big sister build forts and enjoy the outdoors.
These happy, loving kiddos would do best in a family where they are the only children in the home; however, their caseworker will consider all family types. Ashley and Martin require 24-hour supervision and patience. We will only accept inquiries on the sibling pair, as they will be placed together.
Tenelle – age 15
Tenelle loves to spend his free time playing outside. While outside, he likes to take a ride on his bike or shoot some hoops with a basketball. Others would describe Tenelle as a caring person who can easily make friends. Tenelle enjoys helping other people. While he is still unsure of exactly what he wants to be in the future, for now Tenelle has decided he might want to work in childcare or work in construction. Tenelle's favorite things about school are recess and math. If you want to get Tenelle to laugh, just put on some funny cartoons and laugh along with him. He is working on learning more independent skills. Tenelle is looking for a "no matter what" family who can advocate for his needs and help him develop skills he will need to succeed as an adult. Tenelle would love to have a dog or other pets in the home. For more information about Tenelle, and other children available for adoption, visit adoptkskids.org or contact us by phone at 855-236-7857.
Kaley – age 13
Meet Kaley, a creative teen who enjoys crafting and crocheting! She has an array of other interests including; cheer, dance, cosmetology, photography, bike riding, and spending time outside. Kaley does well in school, and her favorite subject is math because she feels that it comes easy to her and she likes multiplication. One of the things that Kaley is most proud of is that she is smart. In the future, Kaley would like to become a photographer. She is looking for a 'no matter what' family who will provide her with all the love, care, and support she needs. For more information about Kaley, and other children available for adoption, visit adoptkskids.org or contact us by phone at 855-236-7857.
Chase – age 13
Give a big hello to Chase – who has a curious mind and is eager to learn about new things. He does well in school and his favorite subject is math. Chase enjoys sports, especially baseball. He would either like to play sports or be a professional gamer when he grows up. Chase likes having a good time and to laugh at jokes. He takes pride in being helpful. Chase is looking for a 'forever' family to provide him with love, care, and support. For more information about Chase, and other children available for adoption, visit adoptkskids.org or contact us by phone at 855-236-7857.
Raymond – age 15
Those who know him say that Raymond is known best for being outgoing and personable. He likes to joke and just be funny. Around the house he will take care of animals and be very helpful at times. When he is outside, he enjoys being active and loves to play basketball or football. Raymond always loves to watch funny shows and videos and joke around with people. When he is at home, Raymond enjoys playing video games, watching movies, building things with Legos, and working on small construction projects. For more information about Raymond, and other children available for adoption, visit adoptkskids.org or contact us by phone at 855-236-7857.
Riley
Meet Riley! Riley is an active fun-loving teen with charisma and a heart full of hope. Others describe Riley as brave, insightful, adaptable, caring, friendly, outgoing, creative, talkative, engaging, funny, and a good friend. Riley enjoys spending time singing, sketching, swimming, helping others, and playing flag football, volleyball, basketball, or soccer. One of Riley's' favorite holiday is May Day. This day is special for Riley because it reminds them of a book they read about a "Wishing Tree" where you tie a ribbon to a tree branch and make a wish.
Riley is a passionate Denver Broncos fan and would love to visit Denver, Colorado one day. A dream day of Riley's would be to perform on The Voice. Riley has two Superpower's of choice; healing and shapeshifting. Riley shares they would not only want to heal others who are physically hurt but emotionally hurting too. Riley will be in the 9th grade for the 2022-2023 school year. Riley enjoys school and does well academically.
Riley is eager to find their forever family, however, wishes for a forever family that is supportive of biological relationships and LGBTQ affirming. Riley will thrive in a home that is trauma-informed, ability to validate them, and the ability to understand the emotion behind the behavior.
Riley's case goal is Guardianship. Riley is not legally free for adoption. Parental rights have not been terminated. All inquiries will be considered. For more information on Riley, please contact:
Elizabeth Wiggins
Senior Extreme Recruiter
FosterAdopt Connect
18600 E. 37th Terrace S.
Independence, MO 64057
Work: (816) 350.0654 Email: [email protected]